Earlier this week I wrote that the Complete Guide to the Nikon Z8 was coming soon. Well guess what? Soon is already here. Even though a couple of the supplemental files I supply aren't ready yet, I decided that so many were asking for the book, that I'd release it at the same time the camera ships! If that describes you, click here to order.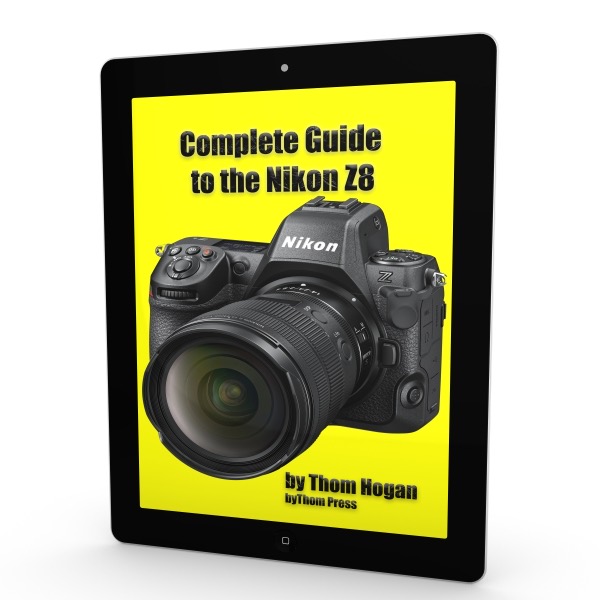 The final page count, if you're interested, is 1290. And yes, I slogged through every one of those, which is why a couple of reviews didn't get posted, including my Z8 review (I usually don't publish my book until I've completed my review). With a short rest over Memorial Day, I'll get back to working on that ;~).
I'd like to thank Nikon publicly for making a final version of the Z8 mine to play with for the last few weeks. I've already reported a couple of oddities in the firmware to them; if things go like with the Z9, those will get over to Japan and be addressed in firmware updates.